Merge Brings Hands-on Digital Teaching Aids to Instagram with Merge Cube
Merge Cube will now be available within Instagram camera.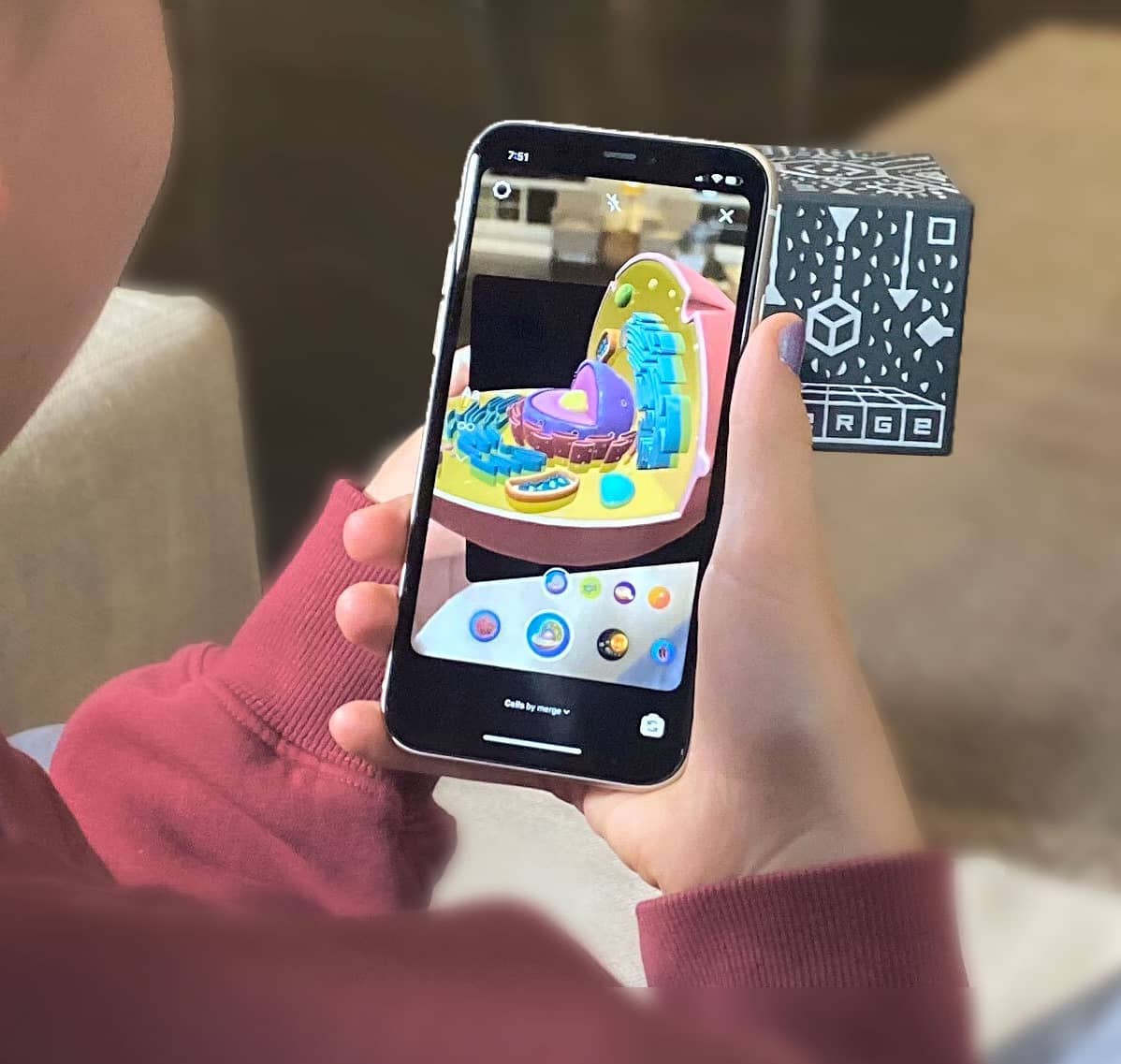 Merge, the leader in AR for K-12 education, announced today they have expanded their AR solution to Facebook's Spark AR platform. Merge Cube will now be available within Instagram camera.
Starting today, content creators and educators are able to bring touchable digital objects into Reels, Stories and Instagram instantly.
"Our international community of educators on Instagram and Facebook now have a new resource available to their students and audiences," said Franklin Lyons, Founder at Merge. "Using the Merge Cube within Instagram unlocks amazing potential for engagement, learning and discovery."
As part of the launch, Merge has released four bespoke experiences that are available today on Instagram. These experiences contain hands-on digital teaching aid collections that will help students with science-related studies as they continue to learn at home, at school, or in a hybrid environment during and post COVID-19.
Human Body — Hold a beating heart, skull, brain, and lungs in the palm of your hand using Merge Cube and Instagram.
Cells — Get an up-close look at a microscopic plant cell, animal cell, fungal cell, and neuron using the Merge Cube and Instagram.
Viruses — Safely hold and study viruses like the common cold and COVID-19 in the palm of your hand with Merge Cube and Instagram.
The Solar System — Hold the entire solar system in your hand with Instagram and the Merge Cube, and learn about the axial tilt, rotation, and revolution of the Earth and Moon.
Reactions from the education community are overwhelmingly positive as teachers look for ways to educate and connect in this time.
"The new Merge integration with Instagram puts this innovative technology at the fingertips of teachers and students right where they already are: on social media," says Josie Bensko, 6th grade science teacher. "In a time where technology is used more than ever for education, I can't think of a better way to push out meaningful content to students."
"The integration of Merge Cube into Instagram Reels and Stories allows me to showcase amazing augmented reality educational lessons," said Ty Cook, 7th grade science teacher. "With the launch of the new Merge filter, I can seamlessly show my audience how engaging and meaningful this learning experience can be."
"The new Merge Cube Instagram filter is a game changer!" says Tanya Diaz-Rothman, Elementary Science and Technology Integration Specialist. "The augmented reality experience Merge Cube offers allows students to understand abstract concepts easily. And with the Instagram filter, it literally allows students to hold the world at the tip of their fingers and become teachers themselves!"
About Merge
Merge develops award-winning products for K-12 education. Their spatial computing technology lets students touch and interact with digital 3D content that enables exciting new ways to learn.
Merge technology is used in K-12 schools, libraries, museums, universities, healthcare, environmental science, and other industries around the world. For more information, visit www.MergeEdu.com.