Dallas ISD Libraries Harness the Power of Merge EDU through Project R.E.A.D
As school libraries evolve to engage students with new tools and modern learning experiences, Dallas Independent School District has taken a bold step forward through an initiative called Project R.E.A.D.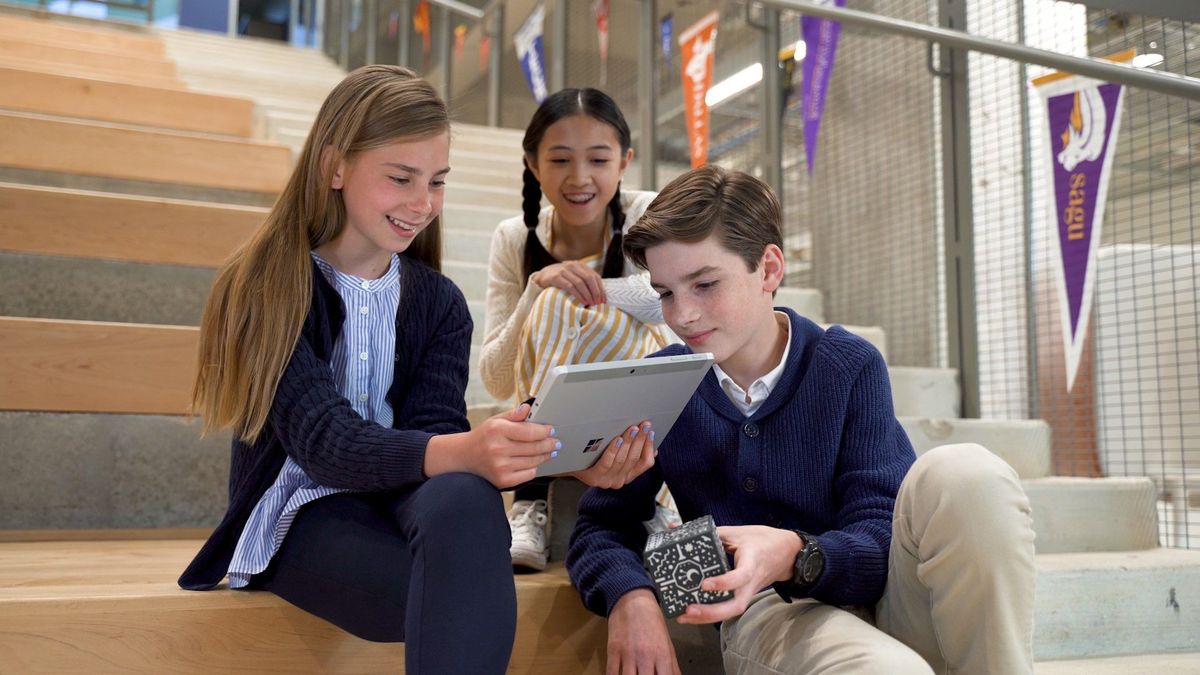 Meet Jennifer Sancedio, the Project Manager for Project R.E.A.D. and Library Services at Dallas ISD, who is spearheading the integration of Merge EDU into 84 of their libraries. In a recent interview with Merge, Jennifer expressed her enthusiasm for transforming the way students actively engage with science and technology in the library.
Project R.E.A.D.
Jennifer explained that project R.E.A.D. stands for Research, Exploration, Application, and Design, representing core principles embraced by Dallas ISD libraries. It aims to preserve the traditional aspects of libraries while infusing them with new technologies and resources, including remodeling the libraries for more collaborative spaces.
Under Project R.E.A.D., students will enjoy books, conduct research, and pursue their curiosities with traditional library resources. However, they are also exposed to coding, robotics, video creation tools, podcasting, makerspace activities, and even augmented reality technology with Merge EDU. By combining the best of traditional methods and integrating new tools, Project R.E.A.D. provides enhanced learning opportunities for students throughout the district.
Discovering Merge EDU
Jennifer first learned about Merge EDU while attending the DISD STEM Expo. When she first saw it, Jennifer thought "'I need to order this for my library!' It's such a cool resource to bring into our libraries for kids to really engage in science, in a different way outside of the textbook." Captivated by the resource's potential, she was eager to incorporate it into Dallas libraries through their Project R.E.A.D. initiative. Since Merge EDU offers an engaging alternative to traditional science learning by providing hands-on experiences using augmented reality, Jennifer recognized the value of this resource for students to connect with science and STEM in ways that resonate with their interests.
The Decision to Roll Out Merge EDU into Libraries
The decision to introduce Merge EDU into Dallas ISD's libraries was driven by the understanding that libraries serve as a place where all students in a school converge. As Jennifer put it, "libraries are what we call the great equalizer. It's where all the kids come, you don't have to be part of a club or part of something…It's the heart of the school. What we do in libraries is provide resources."
Libraries offer invaluable resources, and Merge EDU is the latest addition. By making Merge EDU available in its libraries, Dallas ISD ensures that all students have a platform to explore complex science concepts, delve deeper into the curriculum, and truly engage with science. Recognizing that students' attention needs to be captured beyond traditional approaches, Merge EDU presents an innovative pathway to ignite a passion for science among students. The school librarians can also offer Merge EDU as a check-out kit for other teachers to use in their classrooms.
Enthusiasm for the Future
Jennifer's excitement for the district-wide rollout of Merge EDU is infectious. She envisions collaborative interactions with librarians and teachers who will share diverse approaches to implementing it with their students. This collective sharing of ideas creates a train-the-trainers model, where everyone can learn from each other and explore the resource's vast potential. She is particularly eager to witness the unique ways librarians throughout the district incorporate Merge EDU into their programs, tailoring it to meet the needs of their students.
Merge asked Jennifer what she's most excited about integrating Merge EDU into Dallas libraries, and she said "We're buying one resource that's relevant for kids as young as preschool up to all the way through our 12th graders." She went on to explain that by utilizing a single resource that spans varying grade levels, increasingly impactful learning experiences can be created. This continuity ensures that students build upon their knowledge and skills starting from early childhood, and carry them through their middle and high school years.
Dallas ISD's integration of Merge EDU into their libraries stands as a testament to their commitment to transforming learning for their students. Project R.E.A.D., with its emphasis on Research, Exploration, Application, and Design, brings together traditional and modern educational practices. Merge EDU, as an integral part of this initiative, stimulates students' interest in science and STEM through interactive and hands-on activities. The future looks bright as Dallas ISD embraces Merge EDU, empowering students to become active learners and curious explorers of the world around them.
For more information on how you can bring Merge EDU to your school or library, reach out to us today.