The advantages of a district-wide implementation of Merge EDU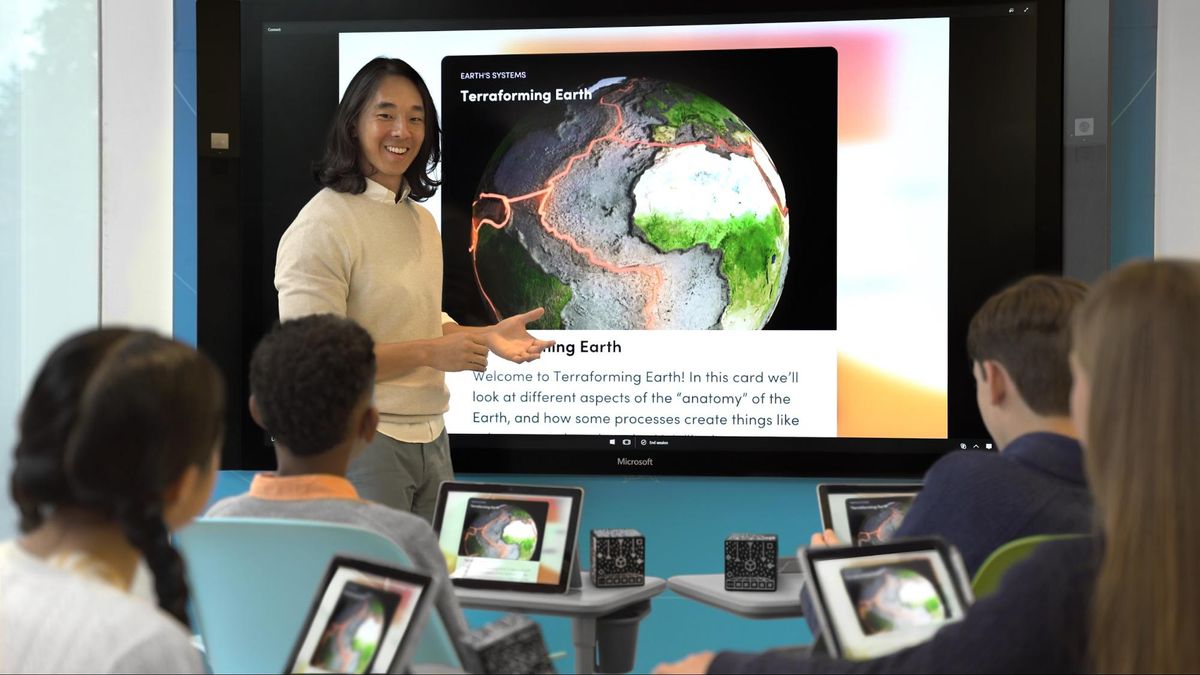 Merge EDU is a hands-on digital learning platform that helps students learn science and STEM effectively with 3D objects and simulations they can touch, hold and interact with using AR technology. The engaging activities allow students to learn and explore science and STEM concepts in a hands-on way that helps them understand content faster, and helps them remember what they learned longer.
Here are some of the advantages of a district-wide implementation of Merge EDU:

Saves money: A district-wide implementation of Merge EDU can be a cost-effective solution for schools looking to invest in cutting-edge technology, because Merge provides multi-campus and multi-year discounts. Merge EDU does not require expensive hardware, and works with the devices your schools already have access to.

Consistency and equity: A district-wide implementation of Merge EDU ensures that all students and educators have access to the same technology and educational resources, creating a consistent and equitable learning experience across your district.

Enhances student engagement: Merge EDU provides an interactive and immersive learning experience that captivate students' attention, increasing engagement with the content. This can lead to improved learning outcomes and a more positive attitude towards science and STEM across your entire school district.

Improves student performance: Studies have shown that Merge EDU can improve student performance by providing a deeper understanding of complex concepts, enhancing spatial awareness and visualization skills, and promoting critical thinking and problem-solving.

Faster implementation: Districts can use the rostering feature in Merge EDU to automate the process of creating student and teacher accounts and assigning licenses. Districts can also push the apps to devices district-wide, saving time and reducing the administrative burden on individual schools.

PD Training and Resources: Merge EDU offers PD training, and can train educators at all campuses simultaneously, either virtually or in person. Merge also provides a wide range of helpful resources, activity plans, and STEM projects that can be easily shared with all teachers in your district.
Overall, a district-wide implementation of Merge EDU can provide numerous advantages for your district, including saving time and money.
---
If you have questions or would like to learn more about a district-wide implementation of Merge EDU you can email sales@mergeedu.com.