Top 10 things that happened to Merge in 2022
With the year drawing to a close, we chose to highlight some of the wonderful stories we are so fortunate to have been a part of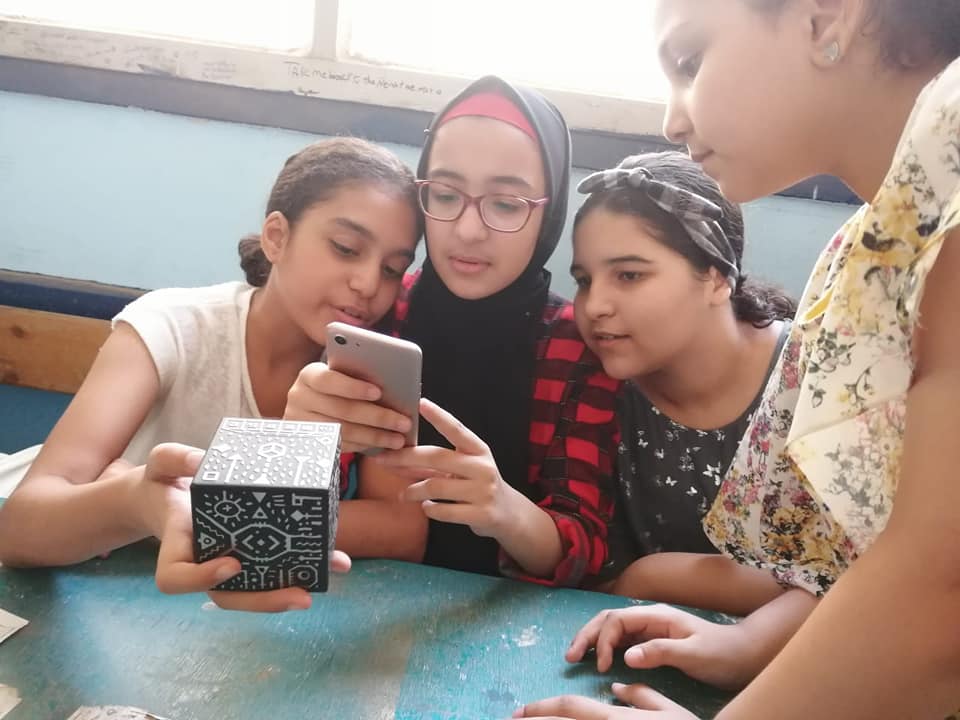 With the year drawing to a close, we chose to highlight some of the wonderful stories we are so fortunate to have been a part of. Here are just 10 of the many examples of how Merge impacted education and our world.
More students across the world got access to Merge EDU for the first time.
As the year ends, we looked at the number of students all over the world that got to experience Merge EDU for the first time. We are so honored to say Merge EDU has expanded to over 30 countries this year.
Since most of our apps are available in multiple languages, it is so exciting to see students experience augmented reality in their native language and for educators to have another tool in their toolbox to bring learning to life.
We are the featured AR use case for the new iPad
With this year's new launch of the super colorful iPad, you might see a familiar app as the AR use case on Apple.com. The all-new iPad is colorfully reimagined to be more capable, more intuitive, and even more fun. A favorite amongst both Apple enthusiasts and educators, the iPad offers a great way to bring mixed reality using the Merge Cube into the classroom. We can't wait to see more educators incorporate Merge EDU apps into their everyday lessons in 2023!
Brand new STEM labs across the country started to use Merge EDU
As the popularity and everyday use cases for STEM labs emerge across the world, we see an obvious and familiar trend amongst almost all of them. Mixed reality is an essential part of any STEM lab. Partnering with our friends at the brand-new Verizon Innovative Learning Lab, Merge EDU and the Merge Cube bring hands-on mixed reality experiences that help 'augment' their learning in science and STEM.
More professional uses cases of the Merge Cube emerge
Although most of our focus is on increasing learning outcomes for K–12 education, our Merge Cube communities continuously find ways to incorporate augmented reality into everyday life lessons. Our friends at Sira Medical recently completed their study on AR enhanced anatomy learning and concluded a pilot study that found mobile-based AR was as effective as Peer Teaching Program (PTP) in acquiring short-term learning and has the potential to be used for anatomy education to simulate hands-on laboratory time.
Here is just a small sample of how AR can impact patient care!
Underprivileged schools in North Carolina got a ton of Merge Cubes thanks to Mr. Beast
Your student's favorite YouTuber, Mr.Beast kicked off the fall school year with an incredibly generous donation to our most important resource: teachers. We were thrilled to see this underprivileged school's STEM lab get upgraded with some brand new Merge Cubes!
HoloGlobe for Merge Cube launches on Earth Day
This year for Earth Day, we launched the newest addition to the Merge EDU Platform, HoloGlobe for the Merge Cube! In partnership with Palmyra Cove, The Institute for Earth Observations, Merge HoloGlobe brings NASA and NOAA satellite data to the Merge EDU Platform, providing stunning views of the Earth and its many processes and systems.
Breakthroughs in augmented reality and Merge Cube bring higher fidelity experiences.
With new augmented reality tools like Meta's Spark AR and Snapchat's Lens Studio, millions of new and interesting augmented reality experiences are born every day. As technology advances, so do the experiences and functionality of the Merge Cube's augmented reality experiences. Check out this AR developer's experiments using skin segmentation and volumetrics using a Merge Cube!
Vermont uses lottery money to bring Merge EDU into the classroom
Lead by one of our Merge Ambassadors: Jennifer Mitchell, Vermont uses lottery money to bring mixed reality to students. Vermont Agency of Education 🤝 Vermont Lottery Commission showcases their innovative way to support students with Merge EDU.
Astronomers from Harvard use Merge Cube with the James Webb Telescope
Alyssa Goodman demonstrated how a 3-D data visualization could be held in the palm of your hand, using a Merge Cube. When you point your smartphone at the cube, you can see what appears to be a 3-D view of molecular clouds in our corner of the Milky Way. Twist around the cube, and the 3-D model twists around as well.
New Merge Ambassadors join our family of Educators
Last, but certainly not least we would like to spotlight our growing family of future ready educators to our Merge Ambassador Community. These educators are on the forefront of immersive learning and everyday we are blown away by their creativity and dedication to increasing learning outcomes through using digital teaching aids. If you are interested in joining our community you can sign up here or join our Facebook Group.
---
Merge EDU is a hands-on digital learning platform that helps students learn science and STEM effectively with 3D objects and simulations they can touch, hold and interact with. Used in classrooms and in homes, Merge EDU engages kids with hands-on activities that allow them to learn and explore in amazing new ways!
To learn more about Merge EDU, visit www.MergeEDU.com.