Bringing Sonia's Digital World to Life With Novel Effect and Merge EDU
When students can read a story, hear soundscapes with Novel Effect, and interact with relevant content from the story using Merge, multiple senses are activated, and student engagement and learning leap to new heights!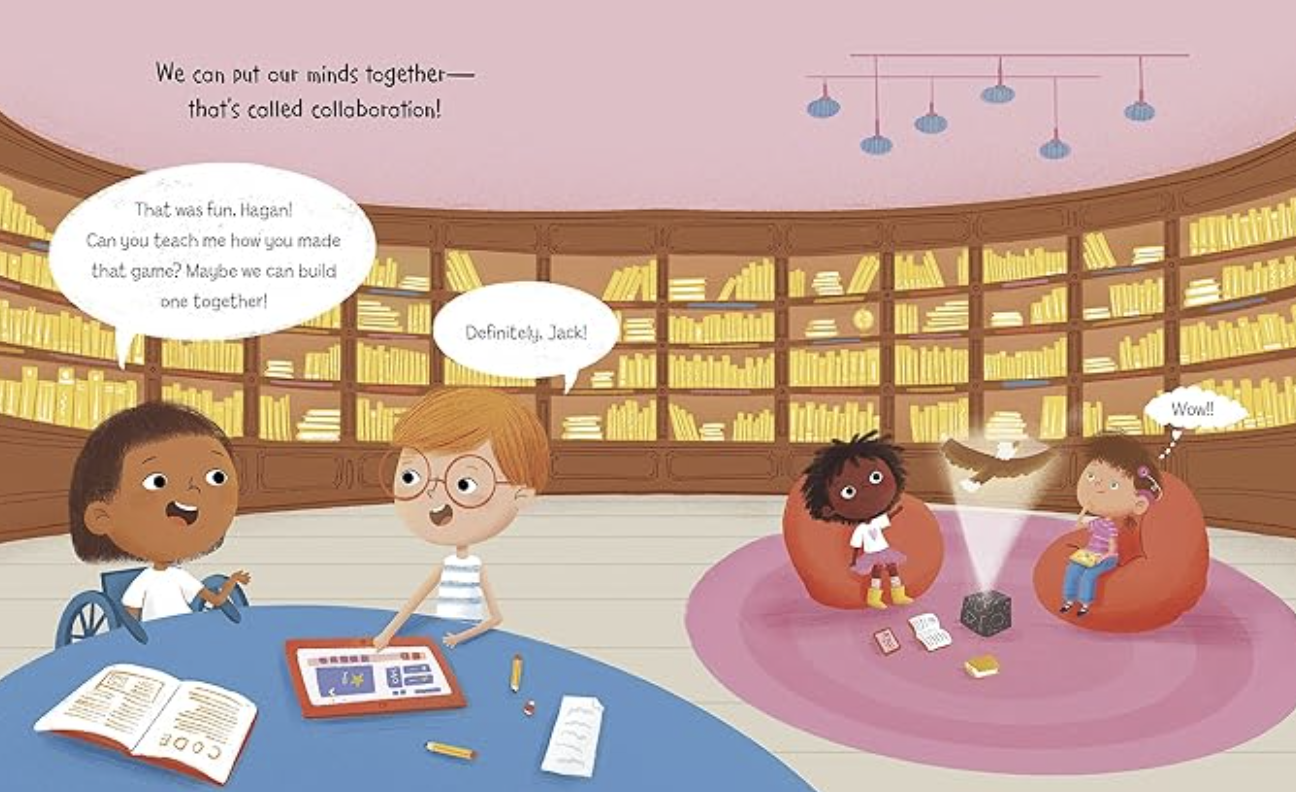 Shannon McClintock Miller and her friends from Novel Effect and Merge hosted a webinar to dive into her new book, Sonia's Digital World (published by Capstone and ISTE), and how you can bring the story to life with Novel Effect and Merge EDU.
Sonia's Digital World shares how Sonia, her friends, and her community chat, create, and play together with digital tools. The story is now available as an in-app eBook and soundscape in Novel Effect. It also incorporates a Merge EDU activity where students can learn about a bald eagle by holding it in their hand.
Watch the Webinar Here
About Shannon McClintock Miller
Shannon McClintock Miller is a teacher librarian, international speaker, consultant and author who has a passion for education, librarianship, advocacy, technology, social media and making a difference in the world and lives of others, especially children. Shannon brings a special expertise and vision to conversations around school libraries, education, technology, creativity and student voice. Learn more here.
About Capstone
Capstone is the nation's leading educational publisher of K-5 digital solutions, children's books, and literacy programs for school libraries, classrooms, and at-home reading. Home of the award-winning PebbleGo™ curriculum-connected learning tool, Capstone has a passion for inspiring students to learn and their communities to thrive. Learn more here.
About Novel Effect
Novel Effect is an innovative app that uses voice recognition to add sound effects and music in real time as you read aloud. It transforms a read-aloud into an immersive auditory experience. This dynamic interplay turns every story into a vivid performance, making reading more exciting and interactive for all ages. Learn more here.
About Merge EDU
Merge EDU is a hands-on digital learning platform that helps students learn science and STEM concepts effectively using digital teaching aids and simulations they can touch, hold and interact with.