Understanding Weather Concepts with the Merge Cube
This article will explore how educators can use the Merge Cube to bring weather to life in their classrooms.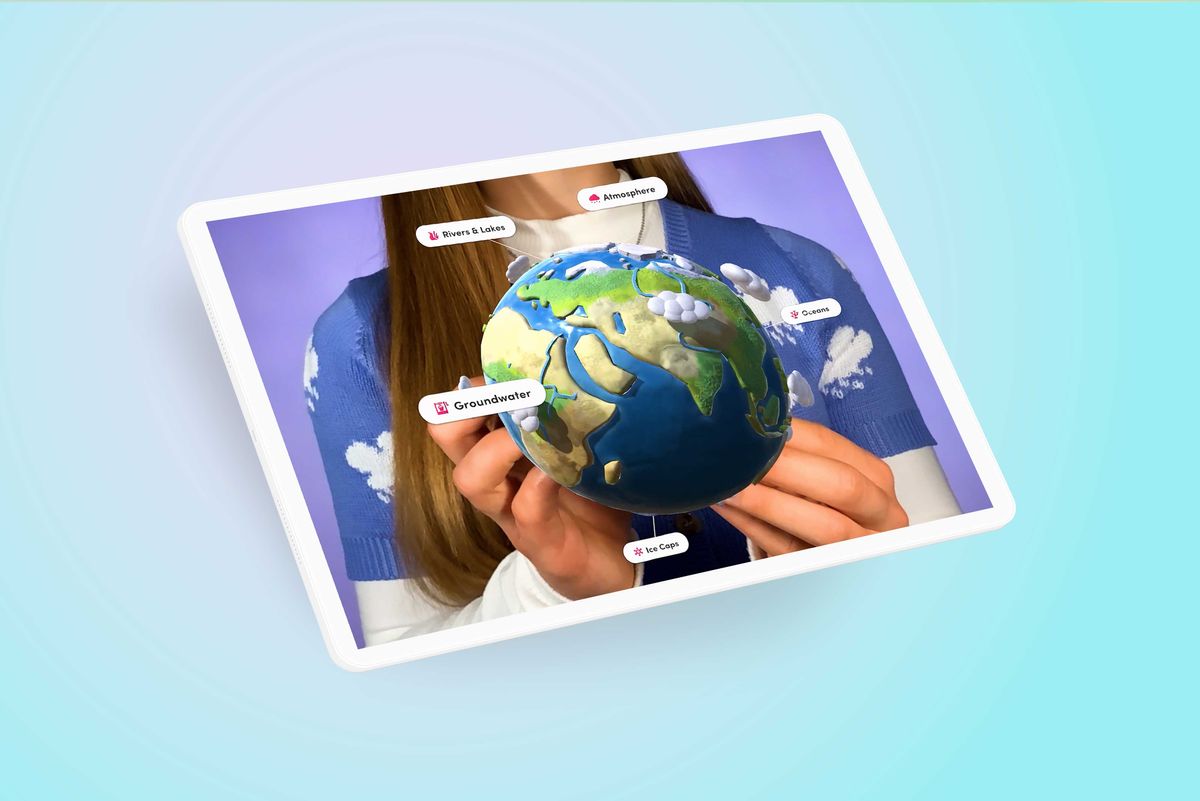 The Merge Cube, a groundbreaking educational tool, is changing the way students learn about the world around them. Combining augmented reality (AR) technology with a physical object, the Merge Cube offers an immersive, hands-on learning experience that can make complex concepts more engaging and accessible. Merge Cube is having a significant impact in K-12 education, including teaching students about weather.
The Merge Cube can help students grasp a wide range of weather-related concepts, from the water cycle and cloud formation to air pressure and weather patterns using the Merge Explorer app. By holding the Merge Cube and interacting with the AR content, students can visualize and manipulate these concepts in a three-dimensional environment, making it easier for them to understand and remember.
Making Weather Data Interactive and Engaging
Educators can use the Merge Cube to present real-time weather data in a way that is both interactive and engaging using the Merge HoloGlobe app. Students can access current weather conditions, forecasts, and historical data. This allows them to analyze and compare data from different locations, as well as understand the factors that influence weather patterns.
Encouraging Real-World Connections
The Merge Cube can help students make connections between the weather concepts they learn in the classroom and real-world situations. By incorporating local weather data and current into the AR content, students can gain a better understanding of how weather impacts their daily lives and the global community.
The Merge Cube represents an exciting opportunity for K-12 educators to enhance their teaching of science and STEM, including weather-related concepts. By offering an immersive, hands-on learning experience, the Merge Cube can make complex weather concepts more accessible and engaging for students. As technology continues to evolve, it's essential for educators to embrace innovative tools like the Merge Cube to help prepare and inspire the next generation of scientists, meteorologists, and informed global citizens.
Today in science we used augmented reality to learn about weather and water!Thanks @maniacsinthemid for the idea! @mergeedu #shinebrightedison pic.twitter.com/AlnorbjgM2

— Mrs. Donahue (@mrs_donahue3) April 30, 2020