Merge Announces AR/VR STEM Platform, AR/VR Headset Program for Libraries, and Microsoft Education Partner Status
Merge announces a breakthrough AR/VR active learning platform, Windows 10 support for the Merge Cube, new education reseller relationships and an Ambassador Program at this week's TECA19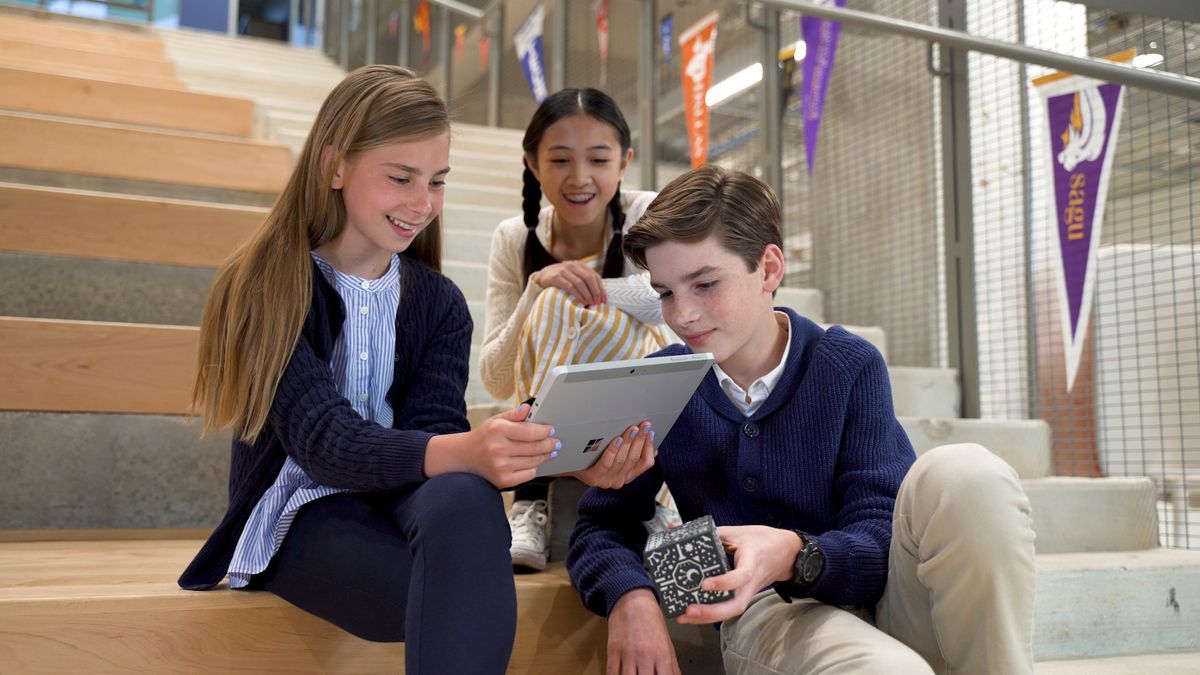 PHILADELPHIA, June 23, 2019 –
First previewed at FETC 2019, Merge EDU rolled out to U.S. schools beginning in April 2019 and is now being made available in select countries, subject to localization requirements. Merge EDU is a subscription-based, active-learning platform for STEM designed to work with the award-winning Merge Cube. The platform includes the Explorer app, a premium version of the Object Viewer app, lesson activities, and a teacher dashboard. The platform integrates with Microsoft single sign-on, Microsoft Teams and other popular classroom management systems. The Explorer app provides standards-aligned AR and VR content to support 21st Century Learning 4Cs. Students can interact with complex 3D models, perform a simulated frog dissection, experience scientific phenomenon, and interact with virtual objects in the real world. Students will master STEM subjects through teacher-assigned lesson activities or independently by progressing through learning modules. The new premium Object Viewer app converts 3D models and design projects into virtual objects you can hold on the Merge Cube. This includes student creation from Paint 3D and Tinkercad. Teachers can also import 3D models from object libraries like Remix 3D or Google Poly to help students visualize complex concepts in the classroom or lab. Objects can be grouped into collections for public/private viewing, shared between classes, and annotated or tagged. The Object Viewer app was recently awarded the American Association of School Libraries 2019 Best App for Teaching & Learning at the ALA Annual Conference in Washington, DC.
"We're excited to welcome Merge into our Global Education Partner program, where many MIE Experts are already using Merge products to develop 21st Century Skills and support personalized learning," said Dan Ayoub, GM of Microsoft Education.
"As we collaborate to integrate Merge mixed reality technology into Microsoft classroom products like Teams and OneNote, educators will be able to design entirely new immersive learning and creation experiences into their lessons and leverage the unique hands-on capabilities of the Merge Cube."
Merge is also announcing a program that makes its award-winning AR/VR headsets available to school libraries for check out. Because Merge Headsets are powered by smartphones they are perfect for BYOD strategies and at-home use.
"I love the idea of the library leading from the front and offering Merge Headsets for classroom use and checkout is a great way to do it," says Shannon McClintock Miller, K-12 district librarian at Van Meter Community School.
"We launched them in our school and I'm excited when students take the Merge Headsets home to experience with their parents. I think more librarians should consider doing it."
Merge will demo the Merge EDU AR/VR learning platform at its booth #2746 and at Microsoft booth #2900. The latest honors for the Merge Cube include winning the Tech & Learning 2018 Award of Excellence for Classroom Technology, Best of Show at TCEA 2019, and an EdTech Digest 2019 EdTech Award Finalist.
For more news and information about Merge, please visit www.mergeedu.com, and follow Facebook, YouTube and Twitter.