How to Bring AR and VR into Your School
More than ever, educators realize the importance of bringing virtual, augmented, and mixed reality technology into their classrooms for learning and creation.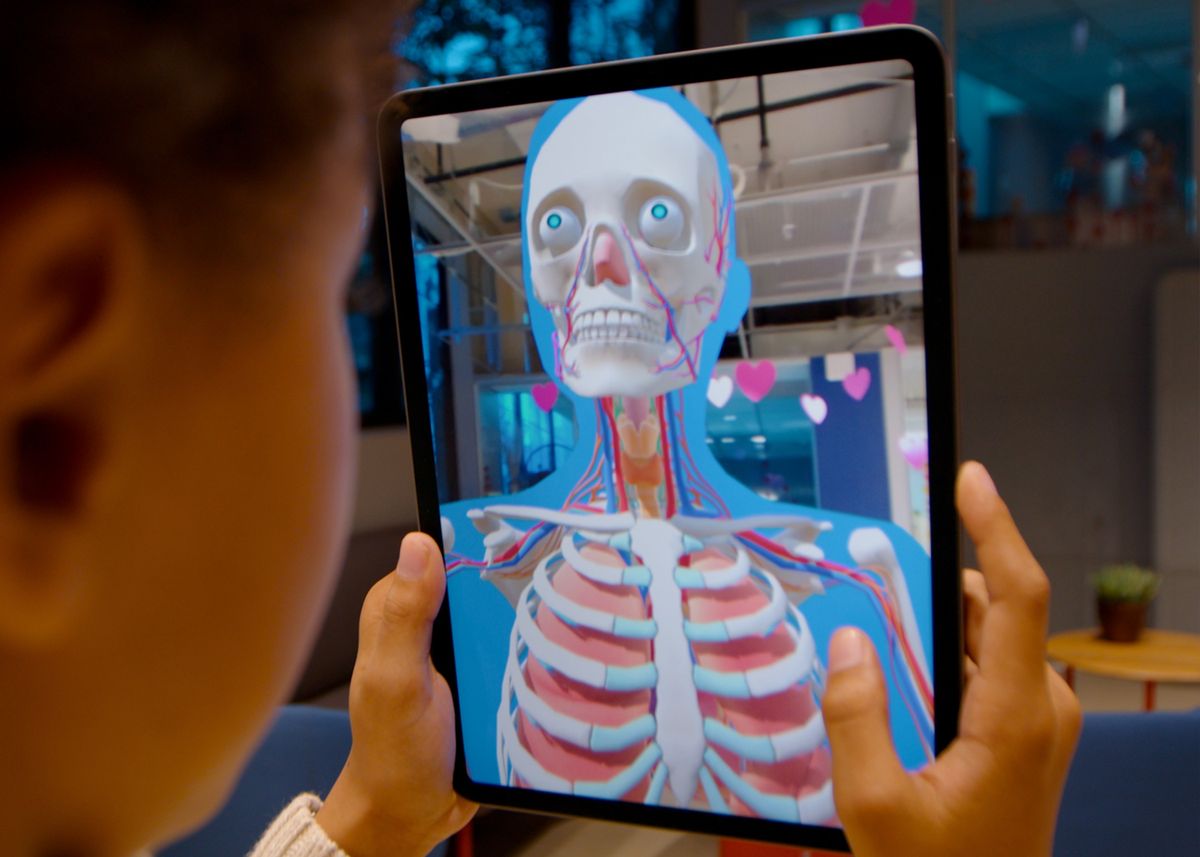 More than ever, educators realize the importance of bringing virtual, augmented, and mixed reality technology into their classrooms for learning and creation.
Studies show that when implemented properly, AR/VR can dramatically improve educational outcomes in core content areas and future-ready initiatives. The tricky part is ensuring the program is implemented properly, to deliver ongoing value for students throughout the school year.
Most AR/VR solutions are not designed for the educational market, so while they may provide a few really great experiences, it's hard to integrate them into the curriculum. Without a clear, easy way to integrate it into classroom teaching and regular lessons, there's a high risk they won't get used often.
We hope this article provides you with helpful things to consider when selecting XR resources for your school, to get the most out of your investment and make the biggest impact for your students.
Things to consider before bringing VR to your school
VR is a powerful tool that lets students take virtual field trips, experience life from different perspectives, and learn new skills first hand. But VR products do have some challenges that need to be overcome:
Age requirements — Most VR headsets are designed for ages 13+. If students on your campus fall below this age, you may need to prepare parental waivers and ensure they're signed ahead of time.
Inappropriate content exposure — Because major VR headset manufactures are focused on the gaming market, once a student puts on the headset, they may be exposed to gamer-centric content including violent, dark and 17+, which is highly inappropriate for school environments.
Germ spreading — VR headsets are typically designed for single users. Because sharing a VR headset can spread viruses, bacteria, and even parasites like lice, extra precautions should be used to ensure the devices are sanitized between uses. The foam lining in most headsets is porous and difficult to clean, but you can purchase non-porous covers and aftermarket face protectors for shared environments.
Data privacy issues — Student data protection is also important to consider before using any new technology in schools. Most VR headsets are designed by tech giants that heavily rely on user data for tracking and advertising purposes. This would violate most district and school data privacy policies.
An alternative to high-end, all-in-one VR headsets is mobile phone based VR. In this class of products, the Merge AR/VR Headset is the best choice. Merge is a trusted brand in education, having won various awards for their products in the education industry, and they follow the strictest standards for student data privacy.
The Merge Headset uses a mobile phone or iPod touch for its display — so it is significantly less expensive than a high end VR system. And it's specifically designed for kids, ages 10+. It's made out of a soft and durable foam material that withstands bumps and drops, is easily cleaned, and also includes adjustable lenses and can fit most faces and IPDs.
The Merge Miniverse website is a curated collection of 360º videos and virtual field trips perfect for students. These videos are played via the YouTube app, so you will need to ensure the devices have the proper controls setup, so students are not browsing YouTube at school.
It's also important to be cautious of VR brands that claim to be kid friendly. Be sure to check out their websites to be sure they are not promoting inappropriate and adult content.
The Reality of Augmented Reality
Augmented reality evokes the powerful feeling of bringing virtual objects into your physical space, to learn with and explore. Here are some things to consider when selecting and using AR resources with your class:
AR is better suited to everyday use — Compared to VR, AR is better suited for everyday use in the classroom, and can be enjoyed by multiple students together at the same time. This creates a more accessible and interactive learning experience. While using VR, it can be difficult to know what a student is doing, but with AR teachers can easily see and direct what's on the screen.
Look for high quality, curriculum aligned resources — As with VR, the experience is only as good as the alignment with the lesson the students are learning. To have a successful program, the AR product needs to provide a broad array of relevant content across the curriculum and school year. When looking for AR products that offer not only curriculum aligned content, but also high quality content.
Device requirements — One of the biggest challenges that a school will have with adopting an AR solution is the device requirements. Many AR products on the market require powerful devices like a newer iPad or iPhone. World-tracking AR uses the device's camera to run computer vision algorithms that can track the position of the device in 3D space. An alternative to 3D world tracking is image tracking. This method of tracking requires less computing power and can run on lower-end devices.
Data privacy issues — As with VR, student data protection is also important to consider before implementing AR resources in your school.
Ensure classroom devices are compatible — many common classroom devices don't yet support AR technology. Make sure that the solution you choose can still be used on your devices, even if augmented reality functionality is not available.
Merge offers a unique, curriculum-aligned solution for AR that is built specifically for K-12 learning, Merge EDU. One distinctive feature of Merge's approach to AR is its ability to allow students to touch virtual objects, bringing a hands-on aspect to a digital experience. To achieve this, Merge has developed a product called the Merge Cube — a small foam cube that can be easily manipulated with one's hands. When viewed through a device's camera, the Merge Cube transforms into a virtual object that the user can inspect and interact with naturally.
AR enhances learning with spatial and hands-on interactions, but as stated in #3 above, many devices in the classroom don't yet support this technology. Merge has created 3D mode, which is designed for devices that do not support AR, like many Chromebooks. 3D mode can also be used in situations where the user would prefer a simpler method of interaction. This ensures all students will be able to use Merge EDU content anytime and anywhere.
Successful deployment and adoption
To help your teachers adopt AR/VR technology successfully and deploy it with their students, you will need to ensure the tools you select are easy to use, and that teachers have access to helpful resources like mentors and classroom-friendly features:
Find a teacher in your school/district who already implements AR/VR — There's a good chance there's an innovative educator in your district already using this technology with their students. There's also a good chance this teacher would be excited to share their knowledge with others. Having a mentor for teachers new to the technology will be a huge help for a successful AR/VR program.
Curriculum alignment — While there is a growing amount of AR/VR content being produced, you'll want to find products that are aligned to curriculum, so teachers can easily see where it fits into lesson planning.
Premade activity plans and projects — Not only is curriculum alignment important, but it's also important for an AR/VR resource to provide activities and projects, so new AR/VR educators can get the hang of how to implement it in the classroom with students, to reach clear educational goals.
Easy account setup and deployment for teachers and students — When deploying any technology solution into your school, you will want to consult with your tech coordinator to develop a plan for setting up student accounts. Some solutions will provide integration with your rostering tools and sign-on solutions, making it easy to get up and running and keeping everything organized.
Merge EDU is aligned with the Next Generation Science Standards (NGSS), the ISTE Standards for Students, and individual state science standards for all 50 US states. In addition, it's also aligned to science standards for many areas in Australia, Canada, and the UK.
Merge EDU is aligned with the Next Generation Science Standards (NGSS), the ISTE Standards for Students, and individual state science standards for all 50 US states. In addition, it's also aligned to science standards for many areas in Australia, Canada, and the UK.
The community of educators using the Merge AR/VR Headset and Miniverse, Merge Cube, and Merge EDU platform is large and active, and you can easily find examples of projects, tips and success stories online. You'll most likely be able to find teachers in your district already using Merge in their classrooms. See how the Verizon Innovative Learning Lab in Broward County Public Schools is using Merge Technology to engage students in the future of learning.
Merge also provides activity plans and STEM projects in Merge EDU, which are designed to be teacher-led or student-led so that students can successfully complete them on their own or in groups, at home or in the classroom.
Like Merge, some AR/VR solutions provide integration with your school's rostering tools and single-sign-on solutions, making it easy to get up and running and stay organized. So, be sure to check to see if the AR/VR product you choose can support your school's sso and rostering solution.
Go forth and prosper
Bringing AR/VR into your school will greatly enhance your ability to engage students and provide them with 21st century skills and modern learning technology. Your teachers and students will know they are getting access to the best tools available, helping to bring your school performance and culture to new heights.
For more information about AR/VR in the classroom, we highly recommend the books Learning Transported and The Immersive Classroom by ARVRinEDU founder, Jaime Donnaly.
To learn more about Merge EDU, visit www.MergeEDU.com.